Meeting Ms Beth Ellyn Rosenthal The Las Vegas Real Estate Concierge
Meeting Ms. Beth Ellyn Rosenthal, The Las Vegas Real Estate Concierge
As a new blogger and an active learner, I am absorbing every ounce of knowledge that I can in every way I know how, in order to learn how to blog, what to blog, when to blog, where to blog, etc., etc. So, when the opportunity came along, through casual conversation at a blogging class I attend every week in the cloud, to get to meet one of the WONDERFUL instructors - I jumped (well almost) at the opportunity.
Ms. Beth Ellyn Rosenthal, The Las Vegas Real Estate Concierge, is a super fun lady that is packed with knowledge and very eager to share it, and she was coming from her home in Las Vegas to Texas on a trip that would bring her within just a few hours of my home. At first, since I was new to the class, I thought it was just an offer being tossed out there, but as the weeks went by and she kept bringing it up, I realized she was really serious! So, I reached out to her and she was super excited to make plans to meet up and so was I when the reality of the opportunity set in.

Finally, after more than a week of excitement building, I set out on my journey from East Texas to the north side of Dallas to get to meet this wonderful lady. And, it was totally worth the trip and more! Not only did we get to chit chat and get to know each other better, she eagerly shared some insightful tips and tricks for getting more out of my blog and pushing me out of my comfort zone to get out there more. One of which is pushing me toward a dream I have long had but had no idea how to reach (stay tuned for that later on in the future).
| | |
| --- | --- |
| Here we are just getting started in learning more about each other while waiting for our order! | |
We met at her restaurant choice for the area which had some wonderful salsa and fresh-made Tex-Mex. Her words to the waitress, as she asked if we were ready to order, was that she didn't need to review the menu, she had flown all the way from Vegas just to eat her favorite dish there! So, if you are ever near the Skillman St, Mariano's Hacienda Dallas and have a hankering for some good Tex-Mex - check them out; their waitstaff is very accommodating and friendly!

It was a super great day that had a highlight at the peak by getting to meet this fabulous lady and fellow blogger (if I can even call myself that at this point). I am so thankful to be apart of this wonderful blogging mastermind group that is always generating ideas and topics for anyone willing to take the time to learn and just blog! And, I am even more thankful to have been given the opportunity to meet Ms. Beth Ellyn in person; if you ever have the chance, DON'T pass it up - you won't know what you are missing!
Kassie Clausen

903-541-9174
PS For more about Ms. Beth Ellyn, don't forget to check out her blog Off The Vegas Strip!

PPS If you're interested in joining the weekly blogging mastermind group, please reach out to me - I will send you a link and give you a tour of our world in the cloud. Ms. Beth Ellyn and Ms. Karen Highland lead the group, and it is filled with insight for bloggers from the not-yet-started stage all the way to the advanced. There is always something to be learned - COME JOIN US!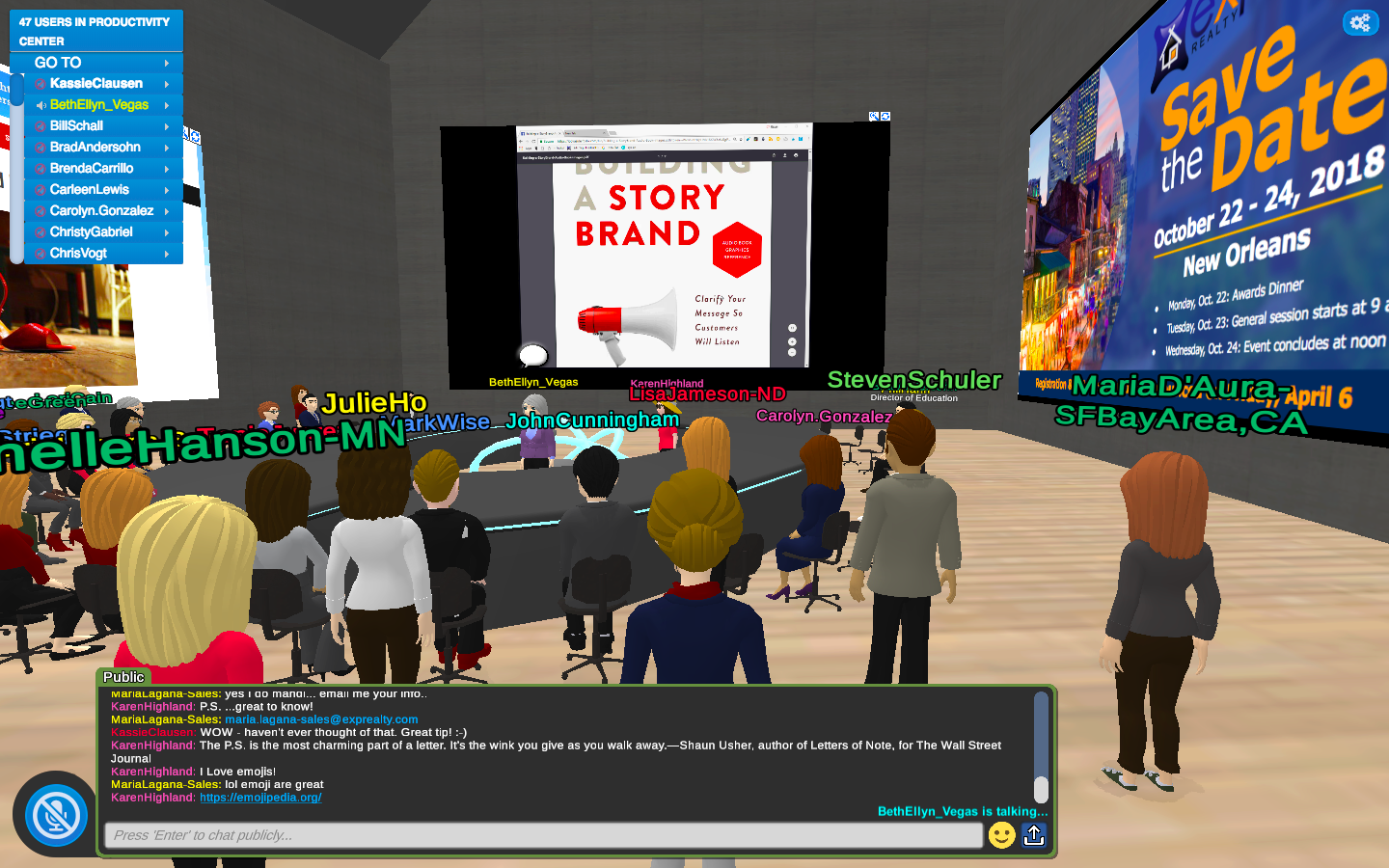 Author:
Kassie Clausen
Phone:
903-541-9174
Dated:
May 20th 2018
Views:
216
About Kassie: Kassie is an enthusiastic person that brings both excitement and joy into everything that she does, ...